UIC Standard Rail Joints for Sale
Rail Joint bar
, also known as rail fishplate or splice bar is a metal bar that is bolted to the ends of two rails to join them together. We have in-house rolling, forging, machining, punching facility to manufacture any type of fishplate to suit all rail sections such as UIC 60, UIC 54, BS 80A, BS 90A, 115 RE, 136 RE, TJ 45, TJ 37, 50kg, 60kg etc. Here we would like to give a brief introduction to
UIC Standard Rail Joints.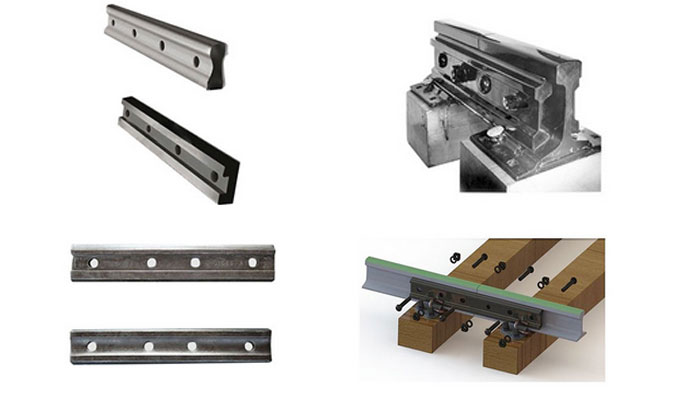 UIC54 Rail Joints for Sale

UIC60 Rail Joints for Sale

How to do Maintenance for Rail Joints?
A: To ensure the fine use of railroad equipments, we need to maintain the rail joints from time to time in order to improve quality and avoid any accidents. Assembling and maintenance standards for rail joints: STEP1: Check if the bolts are well fastened and make sure no wounds or cracks on the surface STEP 2: Keep each connected rod and locking device clear from cracks. No grinding or corrosion on the rod body or abrasion pin hole less than 1mm. Good insulation shall be maintained. STEP 3: All iron rods' connection is with good insulation and the insulation link between lock iron and gauge rod are both fine. At uninsulated condition, 3mm gap should be kept and not into other parts. And bolts are fastened well. STEP 4: Ensure no cracks on the shell of the switch machine to assembling rail joints, and the installation is firm under good lock condition. STEP 5: Ensure the oil tank circuit in good protection without damage or being buried by ballasts or other debris.
As a leading manufacturer of rail fasteners based in China, AGICO also produces many other rail fasteners, such as fish bolt, rail sleeper, rail spike, tie plate, elastic rail clip, rail clamp, rail shoulder, rail fastening systems and so on.
Get In Touch
We receive enquiries in
English, Español (Spanish), Русский язык (Russian), Français (French) and العربية (Arabic)
. Our professional team will reply to you within one business day. Please feel FREE to contact us!