4 Types of Railway Accessories
AGICO can develop and manufacture different types of
railway accessories,suchu as rail joint, rail fastening system, railway spike, tie plate, rail nut and washer and other rail fasteners. We can also manufacture customized and designed fastening system according to the requirement of customers. Besides, we have our own high standard R&D department, and we are willing to manufacture reliable rail products for our clients.Here we would like to give a brief introduction to 4 types of railway accessories:
rail joint, tie plate,rail bolts and dog spike
.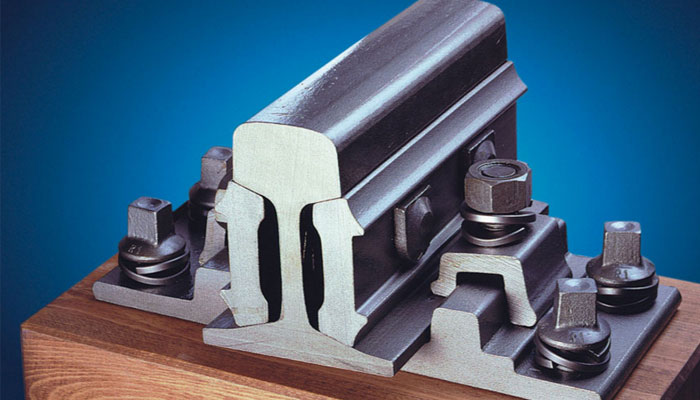 Railway Accessories---Rail Joint
Rail joint
is a kind of railway fishplates which made of thermosetting materials. This new rail technology is now widely used in modern railway construction. They are usually used as the bonded or non-bonded joints. Our insulated rail joints are all manufactured by special heat treatment.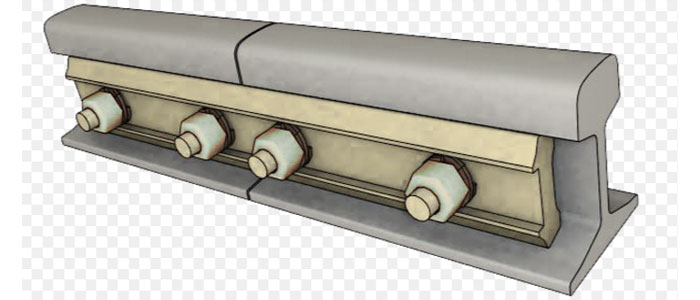 Different standards products are achievable:GB, BS, AREMA, UIC, AS, African standard, South American standard, etc.
Both Semi-finished products without holes and products with holes can be provided.
Round or oval holes, 4 holes 24'' or 6 holes 36'' are available.
More than 100 kinds of ready-made mould are available.
We also supply special rail joint, such as Thermit Welded Joints.
Railway Accessories---Tie Plate
As the Most competitive forging
tie plate
supplier in China, AGICO can manufacture all types of tie plates by either casting(welded or fabricated type), forging or rolling, applicable of different rail sections, for wooden, steel or concrete sleepers, depending on the load and rail standard, i.e. UIC 60, UIC 54, RN 45, 90 A, etc. If you choose AGICO, dozens of dies available for both forging and rolling.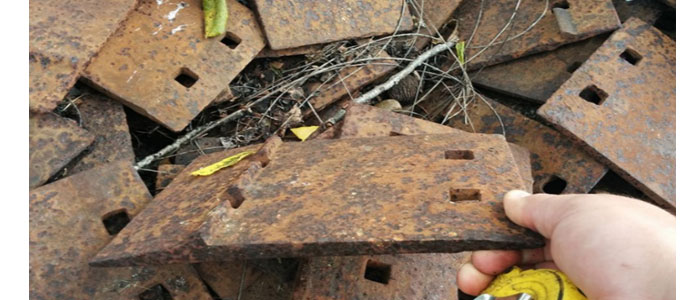 Railway Accessories---Rail Bolts
Track bolt
is usually used with rail washer and nut to fasten the rail tightly. The track bolt can be classified into several types such as BHON Track Bolt, Cup Head Oval Neck Fish Bolt, Heavy Hex Head Frog Bolts, Anchor Bolt, Tunnel Bolt, etc.As the leading manufacturer and supplier in China, AGICO can produce large quantities of railway bolts according to different standard. Non-standard OEM is available if the buyer provides a drawing or sample.
Railway Accessories---Dog Spikes
Together with rail tie plate,
dog spike
is driven deeply into the wooden sleeper through the hole on the tie plate, in order to achieve the purpose of fixing steel rail. Dog spike is mainly be used in North America now. The specifications of common track spikes are the 5/8"*6" and the 9/16"*5-1/2" for smaller rail sections, and they are usually packaged in either 200 lb. kegs or 50 lb. kegs.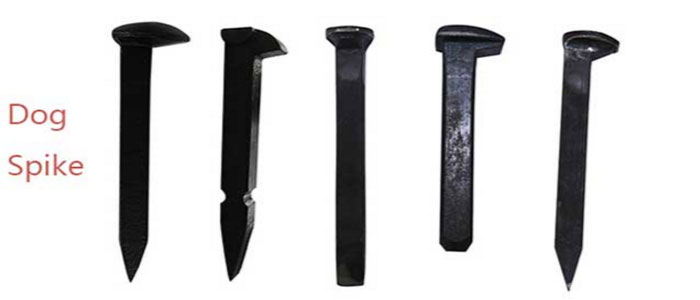 We have various types of railway accessories
for sale, If you need any other type of railway accessories, please contact us.
Get In Touch
We receive enquiries in
English, Español (Spanish), Русский язык (Russian), Français (French) and العربية (Arabic)
. Our professional team will reply to you within one business day. Please feel FREE to contact us!