Features of Rail Anchor
Rail anchors are widely used in railway construction projects to prevent the movements of steel rails. Rail tie plates are welded to the top surface of the bottom flange of the steel rail. In general, rail tie plates overhang the side of the rail tracks by 100 to 150mm.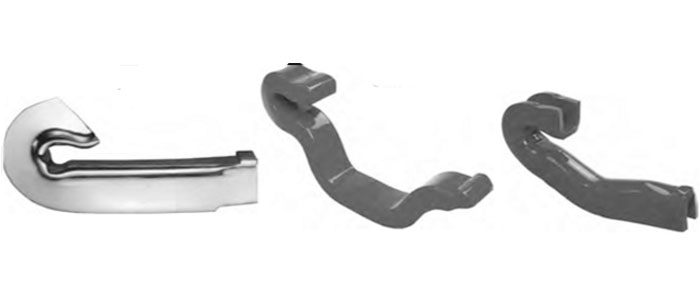 Blocks of rail anchor are then welded to the rail support surface to prevent the rails from moving longitudinally. These blocks are positioned away from the edge of the rail which has no effect on the sideways adjustment of the rail. The welds to the rail require low hydrogen (or austenitic) electrodes and an appropriate degree of preheat. This will depend on the carbon content or carbon equivalent of the rail steel. It is necessary to weld the rail anchor point without damaging tie plates under the rail. When installing rail anchors, the rail temperature should be kept below 150˚ C at all times. An alternative to a central fixed point is to use blocks at the end of the rail. These are normally welded to the rail support, some 50 to 100mm from the end of the rail. This is normally a better solution to ensuring rails do not move than the use of a fixed point.
Get In Touch
We receive enquiries in
English, Español (Spanish), Русский язык (Russian), Français (French) and العربية (Arabic)
. Our professional team will reply to you within one business day. Please feel FREE to contact us!